When it comes to personal branding portraits and headshots what you wear can be just as important to your livelihood as your mission statement. Branding is something we all have to do and your overall image can significantly impact your career. It only takes three steps to visually convey your brand message.
Step One: Design a personal image. This a persona that is created from the inside out. It happens naturally. It's the culmination of your authentic personality and unique beliefs stated with stature and sincerity.
Step Two: Deliberately differentiate yourself. As silly as it may sound, you are a snowflake, so deliberately be yourself. Define who you are and what you believe. If you believe black is the ultimate classy color and you love wearing little black dresses then by all means do it but do it consistently and with pride.
Step Three: Present your brand to the world. Visually convey your unique self for your audience to see.
I know what you are thinking, "sounds great, but what should I wear for my photo shoot?"
Mood boards are an inspiring way to organize your ideas for professional headshot attire. One resource that I love and often use is Pinterest. www.pinterest.com/eophotonyc It's addictive, so fair warning. I have several mood boards to aid you in wardrobe selection that feature everything from street style for lifestyle photography to full on glam for portraits.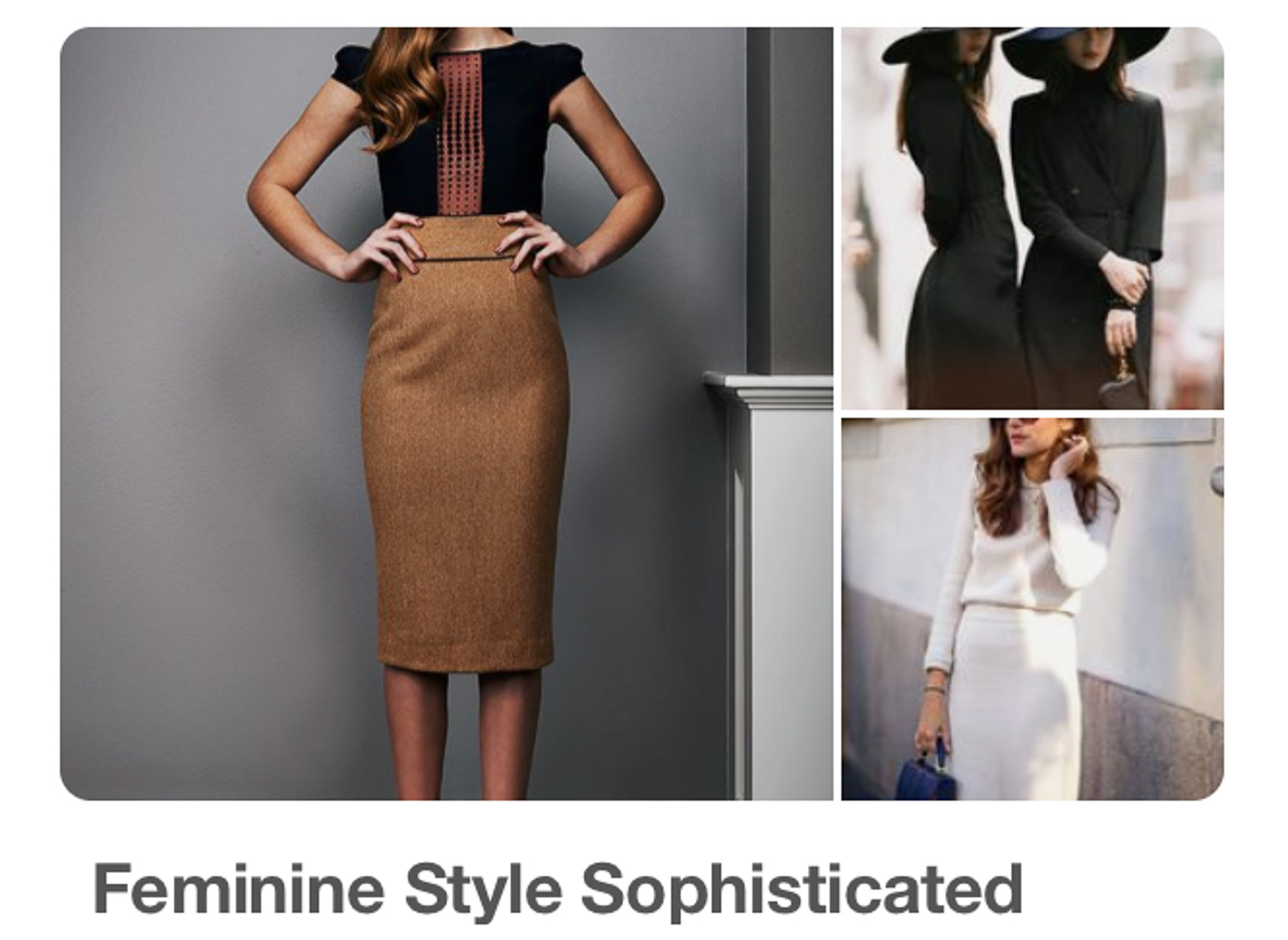 Start out easy with one mood board dedicated to your favorite color in clothes and accessories, one you would be proud to see repeated in images of you and your brand. Don't forget to include the fun stuff like jewelry, glasses, hats, shoes, ties, scarves, suspenders, pocket squares, and cufflinks. Consider how these items can help convey your brand story.
As you begin to compile a collection of favorites consider your craft and what you would wear to meet a colleague, client, or casting director. Consider the context in which you'll be using your portraits. Are you an actor looking for acting headshots or a real estate agent looking for business headshots? Will your photos be used for social media profiles or is a magazine or newspaper featuring an article on you as an entrepreneur or small business owner in NYC?
As a general rule, no matter your trade, a few tried and true approaches can be applied for your photo session. For example, the best colors to wear for professional photos are solid colors, blues, dark reds, dark greens and dark greys. Patterns can be distracting and remove focus from the most important part of the picture, your face. Bright colors and bare arms can also draw attention to themselves so I always advise to bring a darker color to layer over top like a blazer or a cardigan. And as always a timeless suit or dress for formal careers will impress and captivate your target market.
Most importantly, what you wear for your personal branding headshots and portraits should be meaningful and authentic to you. In the end you will want to convey a message that is persuasive, authentic, contagious, and memorable so that your viewers will be willing to take a chance on you. There are few things that can communicate your brand identity like a professional portrait so we are here to help you come up with the right visual messaging to effortlessly translate your brand, so you can stand out, save time, and sell more.